2020 Environmental Justice and Health Student Research Fellows
Fellow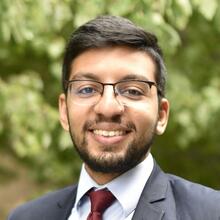 Aymane Eddahmani
MESc Student
Yale School of the Environment
Aymane Eddahmani is a Fulbright Scholar and a second year Master's of Environmental Sciences from Morocco. At YSE, he is focused on Energy, Climate Change and Development. Aymane is interested in better understanding the relationship between inequities in human wellbeing, exposure to environmental harm, and emissions from consumption. Through analyzing quality of life survey data from South Africa, Aymane is exploring inequities in access and exposure, with the hope of better understanding the environmental pressures arising from consumption at various levels of quality of life.  
Paper
Relationship between poverty and climate change in the developing world
Tags
Health disparities
,
Climate justice
Fellow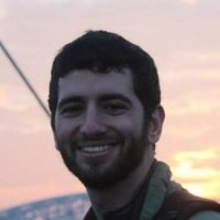 Matthew Gordon
Doctoral Candidate
Yale School of the Environment
Matthew Gordon is a 4th year PhD student at Yale School of the Environment working on various topics in environmental economics, economic development, pollution, and natural disasters. His current research looks at intersecting environmental hazards, including air pollution and COVID in the US, earthquakes and climate change in Nepal, and plastic and air pollution in Southeast Asia. Matt was born and raised in New Haven. He got a BA in Philosophy from Hamilton College, and a Master's degree in Economic Development from the London School of Economics. Before coming to Yale he worked in local government in New York City, and before that he facilitated cultural-exchange programs for high school students in Ecuador, Mexico, South Africa and Spain.  
Paper
The causal effects of chronic air pollution on the intensity of COVID-19 disease: Some answers are blowing in the wind
(Pending Publication)
Fellow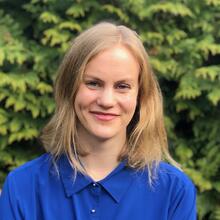 Kate Burrows
Doctoral Candidate
Yale School of the Environment
Kate is a PhD candidate at Yale University where she studies climate change and health. Prior to beginning at Yale, Kate received her MPH from Columbia University (2016) where she wrote her thesis on the link between climate change, displacement, and conflict. During this time, Kate also worked at the American Museum of Natural History, where she studied how local indicators that capture both socio-cultural and ecological dimensions of resilience can be scaled to the global level. Kate has also held research positions at the Wildlife Conservation Society in New York, NY, and the International Center for Migration, Health, and Development in Geneva, Switzerland where she worked on projects related to global food systems, urbanization and health, refugee studies, and climate change. In 2019, Kate was named a National Geographic Explorer.  
Kate is particularly interested in the relationship between the environment, human migration, and mental health. Her dissertation work is based in Indonesia and explores the effect of displacement on the relationship between landslides and mental health outcomes. Kate is trained in quantitative and qualitative data collection and analysis, and she employs a mixed-methods approach in her research. Her dissertation work is driven by community-based participation and draws on the fields of sociology, demography, and public health, as well as on local knowledge.
Paper
Environmental Displacement and Mental Wellbeing in Indonesia: Increased risk among those left behind after landslides
(Pending Publication)
Fellow
Hayon Michelle Choi
Doctoral Candidate
Yale School of the Environment
Hayon is a Ph.D. student at Yale University where she studies environmental epidemiology and the health impact of climate change. Hayon is interested in the relationship between hot/cold temperature and health, especially focusing on finding the gap between groups with different environment settings. The study is to assess the regional and urban-rural differences in mortality risks for both heat and cold within one state. Estimating the different exposure and response between groups can contribute to a more accurate assessment of temperature-mortality relationship and is particularly important given climate change.
Paper
Temperature-mortality relationship in North Carolina, USA: Regional and urban-rural differences
(Pending publication)
Fellow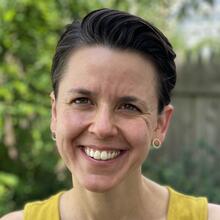 Erin Eck
MESc Student
Yale School of the Environment
Erin (she/her/hers) has been interested in people's relationships to the land since 2011, when she had the opportunity to interview dozens of community gardeners throughout New York City, as part of a study on soil health and urban ecology. Erin spent over five years working in public horticulture and loves studying plants. In fact, she came to the Yale School of the Environment planning to pursue a degree in forestry. However, the questions about race, equity, gentrification and access to green space, that were constantly on her mind during the years that she spent as a horticulturist on the High Line – a high profile urban reuse project in NYC – continued to occupy her thoughts during her first year at YSE. She switched to a Master of Environmental Science degree in order to focus on addressing these questions. Erin's research interests include White norms in environmental movements and the impacts of green infrastructure and urban reuse projects on local communities. Her current research focuses on the impacts of race and racism on women's experiences of outdoor recreation. Her research is supported by fellowships from the Hixon Center and the Yale Environmental Justice and Health Initiative. 
Paper
Departing from the Norm: Diversity, representation and community-building in outdoor recreation
Download

erin_eck_research_paper.pdf