November 14-15, 2020
Negotiating Institutional Transformation: International and Comparative Approaches to Justice in Environmental Protection
Supported by The Graciela Chichilnisky Environmental Fund
in Honor of Natasha Chichilnisky-Heal

Presenters
Presenters for the 2020 Global Environmental Justice Conference
Presenter
Daniel Bodansky
Professor 
Sandra Day O'Connor College of Law, Arizona State University
Daniel Bodansky is a Regents' Professor at the Sandra Day O'Connor College of Law, Arizona State University. He served as Climate Change Coordinator at the U.S. State Department from 1999-2001. His book, The Art and Craft of International Environmental Law, received the 2011 Sprout Award from the International Studies Association as the best book that year in the field of international environmental studies. His latest book, International Climate Change Law, co-authored with Jutta Brunnée and Lavanya Rajamani, was published by Oxford University Press in June 2017, and received the 2018 Certificate of Merit from the American Society of International Law as the best book in a specialized area of international law published the previous year.   He is a member of the Council on Foreign Relations and a graduate of Harvard (A.B.), Cambridge (M.Phil. in the history and philosophy of science) and Yale (J.D.). 
Presenter
Alfred Brownell
Executive Director, Green Advocates; Tom & Andi Bernstein Visiting Human Rights Fellow Yale Law School
Alfred Brownell is an internationally recognized environmental rights activist and lawyer from Liberia. He is a Tom & Andi Bernstein Visiting Human Rights Fellow at the Yale Law School and previously served as an Associate Research Professor and Distinguished Scholar in Residence at Northeastern University School of Law.  For more than two decades, Brownell has advocated to protect the environment and human rights in West Africa and to empower Liberians and West Africans victimized by resource exploitation. He co-founded and headed the public interest law nongovernmental environmental rights organization Green Advocates International and co-established the Alliance for Rural Democracy (ARD). In 2019, Brownell won the prestigious Goldman Environmental Prize, for his work protecting tropical forests in Liberia from development by palm oil companies. 
Presenter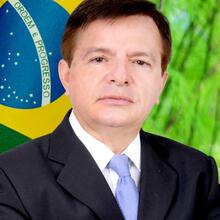 Justice Antonio Herman Benjamin
Justice
National High Court of Brazil (STJ)
Professor Antonio Herman Benjamin, a Justice at the National High Court of Brazil (STJ) since 2006, is a Goodwill Ambassador for Environmental Justice of the Organization of American States – OAS, the Chair of the World Commission on Environmental Law, the Secretary-General of the UN International Advisory Council for the Advancement of Justice, Governance and Law for Environmental Sustainability, and the leading founder of the Global Judicial Institute on the Environment. Professor Benjamin teaches Comparative Environmental Law and Biodiversity Law. He has published extensively on these subjects. Professor Benjamin is co-drafter of a number of Brazilian environmental statutes, including the 2012 Forest Code and the 1998 Crimes Against the Environment Act. 
Presenter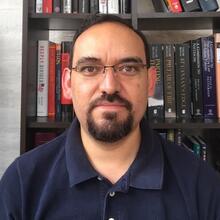 David Cordero-Heredia
Associate Professor of Law and Director of the Human Rights Centre 
Pontifical Catholic University of Ecuador (PUCE)
David Cordero-Heredia is an Associate Professor of Law and Director of the Human Rights Centre of the Pontifical Catholic University of Ecuador. He has been a visiting professor at the Andean University Simón Bolívar (UASB), the University of the Americas (UDLA), and the University of Azuay (UDA). From 2018 to 2019, he co-taught the International Human Rights Clinic: Policy Advocacy at Cornell Law School as a Senior Teaching Postdoctoral Fellow. His research work deals with the interaction of social movements and the legal field with a focus on indigenous peoples. His upcoming book analyses the addition of indigenous peoples' bills of rights in the Ecuadorian Constitutions of 1998 and 2008 as a result of indigenous movements' engagement in contentious politics, and how the interaction of social movements, international law, state's racial policy, and the legal system have halted the implementation and justiciability of those rights. 
Presenter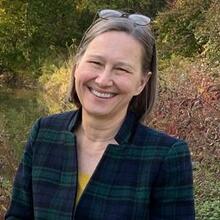 Jennifer Haverkamp
Graham Family Director, Graham Sustainability Institute;
Professor from Practice, Michigan Law School, University of Michigan
Jennifer Haverkamp is an internationally recognized expert on climate change, international trade, and global environmental policy and negotiations. In her role as director of the Graham Sustainability Institute at the University of Michigan, she leads the institute in facilitating sustainability-focused collaborations between faculty and students with external stakeholders. She has served in the State Department as an Ambassador and Special Representative for Environment and Water Resources, where she led climate negotiations under the Montreal Protocol and the UN civil aviation organization.  She previously served as a visiting distinguished professor of practice at Cornell Law School, led the international climate program at Environmental Defense Fund, and served in the Office of the U.S. Trade Representative, the U.S. Environmental Protection Agency, and the Justice Department's Environment and Natural Resource Division. She earned a law degree from Yale Law, was a Rhodes Scholar earning a master's degree in politics and philosophy at Oxford University, and majored in biology at The College of Wooster. 
Presenter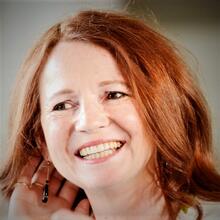 Catherine Iorns
Professor of Law
Victoria University of Wellington, New Zealand
Catherine Iorns Magallanes is a Professor of Law at Victoria University of Wellington in New Zealand. She has more than 25 years' experience on indigenous rights, environmental law, international law and statutory interpretation, and has received awards for her environmental law teaching and research. Professor Iorns is also the Academic Adviser to the NZ Council of Legal Education, a member of the IUCN World Commission on Environmental Law, a member of the International Law Association Committee on the Implementation of the Rights of Indigenous Peoples, and a Board member of the New Zealand Centre for Global Studies.