November 14-15, 2020
Negotiating Institutional Transformation: International and Comparative Approaches to Justice in Environmental Protection
Supported by The Graciela Chichilnisky Environmental Fund
in Honor of Natasha Chichilnisky-Heal

Panel
Role of Justice in UN institutions
Saturday, November 14, 2020 - 3:30pm
The United Nations, especially in domestic U.S. politics, has come in for some heavy scrutiny.  As the forum for states to engage one another on the level playing field of sovereignty, it is sometimes possible to succumb to the illusion that power is placed in the closet in the service of reasoned discourse. While power still has a significant background role, norms of equality and relative transparency yield access to engaged discussions about justice. How is the idea of justice constructed in this uniquely global discourse? How is it manifested in the work of UN institutions?
Presenter
Daniel Bodansky
Professor 
Sandra Day O'Connor College of Law, Arizona State University
Daniel Bodansky is a Regents' Professor at the Sandra Day O'Connor College of Law, Arizona State University. He served as Climate Change Coordinator at the U.S. State Department from 1999-2001. His book, The Art and Craft of International Environmental Law, received the 2011 Sprout Award from the International Studies Association as the best book that year in the field of international environmental studies. His latest book, International Climate Change Law, co-authored with Jutta Brunnée and Lavanya Rajamani, was published by Oxford University Press in June 2017, and received the 2018 Certificate of Merit from the American Society of International Law as the best book in a specialized area of international law published the previous year.   He is a member of the Council on Foreign Relations and a graduate of Harvard (A.B.), Cambridge (M.Phil. in the history and philosophy of science) and Yale (J.D.). 
Discussant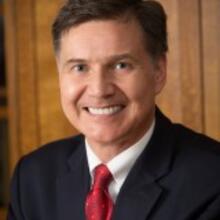 Dan Esty
Hillhouse Professor of Environmental Law and Policy, Yale School of the Environment and Yale Law School; and Director, Yale Center for Environmental Law and Policy
Dan Esty is the Hillhouse Professor at Yale University with primary appointments in the Yale School of the Environment and the Law School with a secondary appointment at the Yale School of Management. He also serves as Director of the Yale Center for Environmental Law and Policy (www.yale.edu/envirocenter) and as Director of the Yale Initiative on Sustainable Finance. Professor Esty is the author or editor of thirteen books (including the prizewinning guide to corporate sustainability, Green to Gold) and dozens of articles on environmental and energy policy – and their connections to regulatory approaches, corporate strategy, sustainability performance measurement, competitiveness, trade, and economic success. His recent (edited) volume, A Better Planet: 40 Big Ideas for a Sustainable Future, was named a top book of 2019 by The Financial Times. From 1989-93, Professor Esty served in a number of senior positions in the U.S. Environmental Protection Agency.  During this time, he led EPA's regulatory review process and helped to negotiate the 1992 Framework Convention on Climate Change. From 2011-14, he returned to government service as Commissioner of Connecticut's Department of Energy and Environmental Protection.
Discussant
Michaela Foster
Ph.D. Candidate in the School of the Environment at Yale University
Michaela Foster is a PhD Candidate at the Yale School of the Environment. She is an environmental social scientist studying environmental and natural resource governance. In her research, she examines the development of natural resource policies and their impacts on sustainable forest management and land use change. She holds a MS in Natural Resources from North Carolina State University and a BA in Environmental Sciences and Policy from Duke University.