November 14-15, 2020
Negotiating Institutional Transformation: International and Comparative Approaches to Justice in Environmental Protection
Supported by The Graciela Chichilnisky Environmental Fund
in Honor of Natasha Chichilnisky-Heal

Panel
Rights and Responsibilities in Relation to the Natural World; Reframing conceptions of justice 
Sunday, November 15, 2020 - 1:30pm
One of the most exciting innovations in environmental law and policy is the formal inclusion of nature in the panoply of rights. Of course, creating a legal space for nature is fraught with complications, especially where there are competing cultures that have different relationships with the natural world. Ecuador and New Zealand offer cardinal examples and highlight the difference between a legal world steeped in Anglo American traditions and one arising from the civil law tradition. How do these traditions compare? What opportunities does each system offer for resolving the complex problems this innovation presents? Do nature's rights compete with or complement traditional human and indigenous rights?
Presenter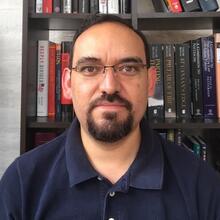 David Cordero-Heredia
Associate Professor of Law and Director of the Human Rights Centre 
Pontifical Catholic University of Ecuador (PUCE)
David Cordero-Heredia is an Associate Professor of Law and Director of the Human Rights Centre of the Pontifical Catholic University of Ecuador. He has been a visiting professor at the Andean University Simón Bolívar (UASB), the University of the Americas (UDLA), and the University of Azuay (UDA). From 2018 to 2019, he co-taught the International Human Rights Clinic: Policy Advocacy at Cornell Law School as a Senior Teaching Postdoctoral Fellow. His research work deals with the interaction of social movements and the legal field with a focus on indigenous peoples. His upcoming book analyses the addition of indigenous peoples' bills of rights in the Ecuadorian Constitutions of 1998 and 2008 as a result of indigenous movements' engagement in contentious politics, and how the interaction of social movements, international law, state's racial policy, and the legal system have halted the implementation and justiciability of those rights. 
Presenter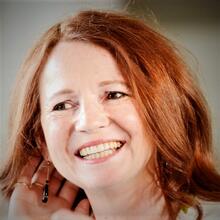 Catherine Iorns
Professor of Law
Victoria University of Wellington, New Zealand
Catherine Iorns Magallanes is a Professor of Law at Victoria University of Wellington in New Zealand. She has more than 25 years' experience on indigenous rights, environmental law, international law and statutory interpretation, and has received awards for her environmental law teaching and research. Professor Iorns is also the Academic Adviser to the NZ Council of Legal Education, a member of the IUCN World Commission on Environmental Law, a member of the International Law Association Committee on the Implementation of the Rights of Indigenous Peoples, and a Board member of the New Zealand Centre for Global Studies.
Discussant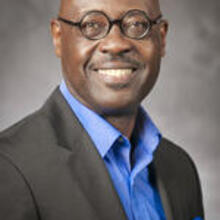 Willie James Jennings
Associate Professor of Systematic Theology and Africana Studies
Yale Divinity School
Dr. Willie James Jennings is currently Associate Professor of Systematic Theology and Africana Studies at Yale University Divinity School. Dr. Jennings is the author of The Christian Imagination: Theology and the Origins of Race published by Yale University Press. It is one of the most important books in theology written in the last 25 years and is now a standard text read in colleges, seminaries, and universities.  Dr. Jennings is also the recipient of the 2015 Grawemeyer Award in Religion for his groundbreaking work on race and Christianity. Dr. Jennings recently authored commentary on the Book of Acts won the Reference Book of the Year Award, from The Academy of Parish Clergy. He is also the author of After Whiteness: An Education in Belonging, which is the inaugural book in the much anticipated book series, Theological Education between the Times, and has already become an instant classic, winning the 2020 book of the year award from Publisher's Weekly. And now Dr. Jennings is hard at work on a book on the doctrine of creation, tentatively entitled, "Reframing the World." In addition to being a frequent lecturer at colleges, universities, and seminaries, Dr. Jennings is also a consultant for the Wabash Center for Teaching and Learning in Theology and Religion, and for the Association of Theological Schools.
Discussant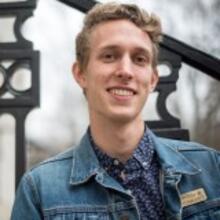 Christian Espinosa Schatz
Ph.D. Candidate in the combined doctoral degree program between the School of the Environment and Department of Anthropology at Yale University 
I am a second year doctoral student in Yale's combined degree in Anthropology and Environmental Studies. My passion for environmental justice grew out of the disorienting experience of being a first-generation college student at Harvard. In grappling with academics, inequality, and my own working-class, evangelical background, I found personal and intellectual traction in the environmental social sciences. Since then I have pursued scholarship on climate change as an issue of justice, knowledge, and power. My current project works with Mayan agrarian communities in Guatemala's western highlands to understand how a historically marginalized people group navigates climate change through local environmental knowledge, scientific expertise, and transnational mobility.