November 14-15, 2020
Negotiating Institutional Transformation: International and Comparative Approaches to Justice in Environmental Protection
Supported by The Graciela Chichilnisky Environmental Fund
in Honor of Natasha Chichilnisky-Heal

Panel
Must Diplomats Choose Between Promoting Justice and Their National Interests? Reflections of a multilateral negotiator.
Saturday, November 14, 2020 - 1:30pm
Diplomats have an obligation to their principals, but the responsibility in the form of information exchange runs in both directions. What are impediments to moving beyond narrow nationalistic interests? Is tempering national interests advisable or plausible? Negotiations reveal facts and concerns that may have been unknown or unclearly understood. The process is one in which the interests of all of the parties are explored in a good faith effort to resolve real differences. Differences that often reflect contrasting perspectives on the overall goal the parties seek to achieve and the weighting of the variables involved. 
Drawing upon almost 30 years' experience as a government negotiator and advocate in multilateral climate, environmental and trade forums, Jennifer Haverkamp  will reflect on the obstacles and opportunities for advancing environmental justice, and the need to take into account differences in the mission and culture of international institutions (e.g., the UNFCCC, the Montreal Protocol, the WTO and ICAO). 
Presenter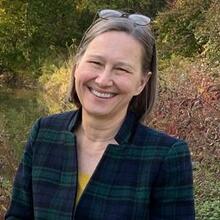 Jennifer Haverkamp
Graham Family Director, Graham Sustainability Institute;
Professor from Practice, Michigan Law School, University of Michigan
Jennifer Haverkamp is an internationally recognized expert on climate change, international trade, and global environmental policy and negotiations. In her role as director of the Graham Sustainability Institute at the University of Michigan, she leads the institute in facilitating sustainability-focused collaborations between faculty and students with external stakeholders. She has served in the State Department as an Ambassador and Special Representative for Environment and Water Resources, where she led climate negotiations under the Montreal Protocol and the UN civil aviation organization.  She previously served as a visiting distinguished professor of practice at Cornell Law School, led the international climate program at Environmental Defense Fund, and served in the Office of the U.S. Trade Representative, the U.S. Environmental Protection Agency, and the Justice Department's Environment and Natural Resource Division. She earned a law degree from Yale Law, was a Rhodes Scholar earning a master's degree in politics and philosophy at Oxford University, and majored in biology at The College of Wooster. 
Discussant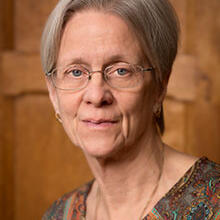 Susan Rose-Ackerman
Henry R. Luce Professor Emeritus of Jurisprudence, Yale Law School and Political Science
Professorial Lecturer in Law
Susan Rose-Ackerman is Henry R. Luce Professor of Law and Political Science, Emeritus, Yale University and Professorial Lecturer, Yale Law School. Her book: Democracy and Executive Power: Policymaking Accountability in the US, the UK, Germany, and France is forthcoming from Yale press in 2021. She is the author or co-author of seven books including; Controlling Environmental Policy: The Limits of Public Law in Germany and the United States (1995); Rethinking the Progressive Agenda: The Reform of the American Regulatory State (1992); and The Uncertain Search for Environmental Quality (1975). She holds a Ph.D. in economics from Yale University. Her research interests include comparative administrative law and regulatory policy with a focus on environmental policy, the political economy of corruption, and law and economics.
Discussant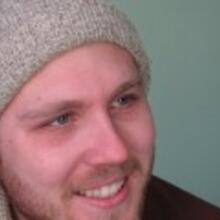 Paul Berne Burow
Ph.D. Candidate in the combined doctoral degree program between the School of the Environment and Department of Anthropology at Yale University
Paul Burow is an environmental anthropologist and Ph.D. Candidate in the combined doctoral degree program between the School of the Environment and Department of Anthropology at Yale University. His work examines the cultural dynamics of environmental change in the American West, looking at how Indigenous and non-Indigenous rural communities are impacted by changing ecosystems tied to historical land-use practices, climate change, and settler colonialism. He also studies environmental governance and how rural communities, Indigenous nations, and US federal government agencies interact over contentious land management issues in forests and rangelands of California and Nevada. He is currently working on a National Science Foundation-funded project to examine the impacts of the Covid-19 pandemic on rural communities in the US West. His work has previously appeared in Environment & Society, Environmental Research Letters, Springer's Studies in Human Ecology and Adaptation series, and the forthcoming volume Public Lands in the Western U.S.: Place and Politics in the Clash between Public and Private.