November 14-15, 2020
Negotiating Institutional Transformation: International and Comparative Approaches to Justice in Environmental Protection
Supported by The Graciela Chichilnisky Environmental Fund
in Honor of Natasha Chichilnisky-Heal

Sunday, November 15, 2020 - 10:00am
Justice Benjamin and Professor Brownell, each of who has deep experience in environmental and human rights NGOs, will discuss how NGOs function in the contentious arena of human rights and the environment. NGOs are an expression of civil society and play an institutional role in the formal consideration of human rights norms. However, because they are outside of the formal structure of politics, they often represent a threat to state hegemony. NGOs remain subject to the discipline of state power, even as they challenge its authority. This tension creates a variety of challenges but also opportunities for concerted action and resistance.
Presenter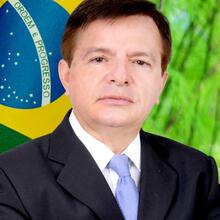 Justice Antonio Herman Benjamin
Justice
National High Court of Brazil (STJ)
Professor Antonio Herman Benjamin, a Justice at the National High Court of Brazil (STJ) since 2006, is a Goodwill Ambassador for Environmental Justice of the Organization of American States – OAS, the Chair of the World Commission on Environmental Law, the Secretary-General of the UN International Advisory Council for the Advancement of Justice, Governance and Law for Environmental Sustainability, and the leading founder of the Global Judicial Institute on the Environment. Professor Benjamin teaches Comparative Environmental Law and Biodiversity Law. He has published extensively on these subjects. Professor Benjamin is co-drafter of a number of Brazilian environmental statutes, including the 2012 Forest Code and the 1998 Crimes Against the Environment Act. 
Presenter
Alfred Brownell
Executive Director, Green Advocates; Tom & Andi Bernstein Visiting Human Rights Fellow Yale Law School
Alfred Brownell is an internationally recognized environmental rights activist and lawyer from Liberia. He is a Tom & Andi Bernstein Visiting Human Rights Fellow at the Yale Law School and previously served as an Associate Research Professor and Distinguished Scholar in Residence at Northeastern University School of Law.  For more than two decades, Brownell has advocated to protect the environment and human rights in West Africa and to empower Liberians and West Africans victimized by resource exploitation. He co-founded and headed the public interest law nongovernmental environmental rights organization Green Advocates International and co-established the Alliance for Rural Democracy (ARD). In 2019, Brownell won the prestigious Goldman Environmental Prize, for his work protecting tropical forests in Liberia from development by palm oil companies. 
Discussant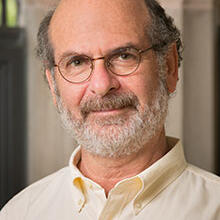 Jim Silk
Binger Clinical Professor of Human Rights; Director, Allard K. Lowenstein International Human Rights Clinic; and Director, Orville H. Schell, Jr. Center for International Human Rights
Jim Silk is the Binger Clinical Professor of Human Rights at Yale Law School, where he teaches the Lowenstein International Human Rights Clinic and co-directs the Schell Center for International Human Rights. He is the director of Yale College's Multidisciplinary Academic Program in Human Rights Studies, which he founded in 2014. In the 2015-16 academic year, Jim established and directed JUNCTURE: Explorations in Art and Human Rights, a year-long program that included an interdisciplinary graduate seminar, visiting artists collaborating with students on creative work, MFA travel fellowships, speakers, and a symposium. Jim was formerly director of the Robert F. Kennedy Memorial Center for Human Rights in Washington. He was, from 1999 until 2019, a founding board member of the Fair Labor Association, which promotes workers' rights globally by monitoring compliance with labor standards in participating companies' supply chains. Jim received the Yale Law Women Teaching Award in 2003. He received the M. Shanara Gilbert Human Rights Award from the Society of American Law Teachers in 2019. In spring 2009, he was the Bram Fischer Visiting Human Rights Scholar at the University of the Witwatersrand Law School in Johannesburg. After graduating from Yale Law School in 1989, Jim was an attorney at a Washington firm; his pro bono work included representing a Virginia death row inmate in his appeals. Before law school, he was editor, policy analyst and senior writer for the U.S. Committee for Refugees. He has a B.A. in economics from the University of Michigan and an M.A. in the humanities from the University of Chicago.
Discussant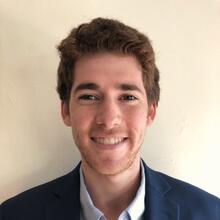 Tim Hirschel-Burns
Tim Hirschel-Burns
J.D. Candidate, Yale Law School
Tim Hirschel-Burns is a J.D. Candidate at Yale Law School. He is a member of the Lowenstein International Human Rights Clinic, a co-chair of the Yale Environmental Law Association,  and a board member of the Yale Law School National Security Group. Tim is also a co-founder of Law Students for Climate Accountability and a lead author of the Law Firm Climate Change Scorecard. Before law school, he spent two years as a Peace Corps Volunteer in Benin. Tim holds a B.A. in political science from Swarthmore College.