Save the dates: November 14-15, 2020
Supported by The Graciela Chichilnisky Environmental Fund
in Honor of Natasha Chichilnisky-Heal

Panelist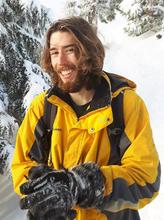 Nathan Badry
Doctoral Candidate, Department of Natural Resource Sciences, McGill University
My work is focused on environmental governance. Governance can be conceptualised in a variety of different ways, but fundamentally governance is about representation. How are decisions made and who gets to make them? How are power and responsibility exercised? Which citizens or stakeholders have a say, and which are silenced? Environmental justice is a lens that can be used to help unpack these questions, and can be especially important in research settings where these kinds of questions do not always get the attention they deserve. Much of my work is conducted in partnership with indigenous peoples in Canada, many of whom have been and continue to be subject to disproportionate levels of environmental injustice. Environmental justice helps keep me from losing sight of the really important questions. 
Panelist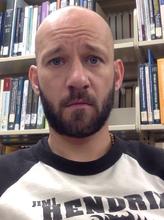 Michael Babcock
Doctoral Candidate, Department of Natural Resource Sciences, McGill University
"Whereas it has long been known and declared that the poor have no right to the property of the rich, I wish it also to be known and declared that the rich have no right to the property of the poor." John Ruskin, "Unto This Last" This is a starting point in my research. It is generalizing from this to categories beyond rich and poor, into different ways of being with the world and how these are connected to place and environment, that occupies my time. 
Presentation
IPBES and the Risks of Ecocolonization
Abstract
Is it time to rethink our approach to biodiversity conservation? Much of environmentalgovernance and practice has become globalised, and biodiversity governance is no exception. One majoractor is the Intergovernmental Science-Policy Platform on EcosystemServices (IPBES), established in2012, which seeks to bridge gaps between the science of biodiversity and ecosystem services on onehand, and policies of conservation and sustainable development on the other. IPBES, as well as theconcept of Ecosystem Services more broadly, have been widely critiqued in the literature. Some of thiscritique is fair and some is not, and IPBES has done much to respond to it. However, we build on thisbody of critical literature by introducing the theory of ecocolonization: aprocess by which Indigenouspeople collaterally suffer the effects of the seizure, control and destruction of their natural resources byan outside political force.
Who defines and measures environmental problems is at the heart of ecocolonization, and weargue that IPBES risks reproducing colonial discourses and practices by definingbiodiversity problems and prescribing solutions—A phenomenon that could result in a particularly toxiclegacy. The IPBES has made great strides including indigenous peoples and their ways of knowing into itsPlatform, but at its core it still puts forth a particular view of humanity's relationship with the world; thenatural world provides the goods, services, and gifts that humanity requires to exist and maintain a goodquality of life. Yet there are other ways to approach biodiversity conservation and natural resourcegovernance. A large body of work exists which theorizes how to promote indigenous knowledge andsolutions to governance problems. We outline one such approach:multinaturalism, and describe howthis approach aligns with the needs of indigenous communities to give voice to their ownunderstandingsof biodiversity conservation.
Tags
Policy and Governance
,
Indigenous rights
,
Local or traditional knowledge
,
Law
,
Extractive Industries